Origin are a global leader in the design and manufacture of custom aluminum bi-fold doors and windows.
Combining a high grade aluminum with precision engineering, Origin have a proven track record in providing high quality, functional and stylish products that are built to last.
Unparalleled in service and quality
We are Origin - an international, award winning manufacturer of custom aluminum architectural solutions.
British designed and manufactured in our Florida based facility, each product is completely customized to each customer's specification. The unique opportunity to choose from a huge variety of different opening configurations, colors, handles and finishes means it's easy to have completely tailored products while complementing any style.
Combining high quality components with precision engineering, we offer a huge variety of opening configurations, colors, handles and finishes on all our Origin products. Whether complementing or contrasting, making a statement or looking to simple sophistication, this means that every Origin customer can find a product and style to complete their home. Our products are infinitely customizable.
We only use ultra-high quality components, specifically designed by Origin. Our choice to use high grade aluminum means that we offer products that are incredibly strong, durable and enable narrow and aesthetically pleasing frames, and weigh 67% less than steel – which allows for the incredibly long warranty.
High quality craftsmanship, manufacturing and materials are combined with personal service and attention to detail from our team, to ensure that you make the best choices to truly make your home your own.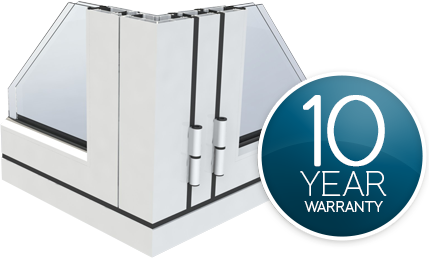 About our company history
Origin was born when cousins, Neil Ginger and Victoria Brocklesby, set out with the ambition to design, create and manufacture the best quality doors, backed by uncompromising levels of service.
Established in 2002, Origin have since worked relentlessly to perfect the design and functionality of bi-folding doors to create and maintain the highly respected reputation for quality and service they have today.
After less than a decade of operating in the UK, Origin then set up a show room and sales office in Dubai, UAE. As further growth continued, Neil Ginger, CEO, launched Origin Global in Florida, US, including premises with full manufacturing capabilities.
Despite the growth and deserved success, the family ethos still firmly remains today.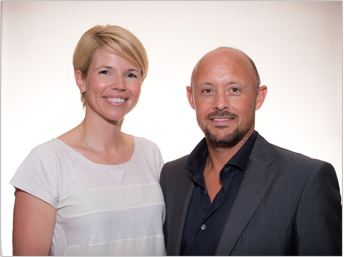 The Origin Timeline
2002

Origin was established by cousins, Neil Ginger & Victoria Brocklesby, when they discovered that they were unable to get high quality aluminum folding sliding doors for their building projects.

2005

After a few years of operating, Origin moved premises to its first fully equipped factory.

2007

In order to keep up with demand, Origin expanded its premises in High Wycombe, UK which helped increase manufacturing capacity significantly.

2010

This was the first year that Origin manufactured over 10,000 doors in a single calendar year.

2011

After less than a decade of operating in the UK, Origin set up a show room and sales office in Dubai, UAE to increase the exporting side of the business.

2012

With continued growth and Origin's marketing budget on the rise, January 2012 marked the launch of Origin's first TV advertising campaign.

2014

Not only was this the year of the official launch in North America, but it also marked when the Origin Window was born as well as Origin's second TV campaign being aired.